.NET
Our .NET developers can help you to develop desktop and web applications in this popular development framework based on your requirements.
PHP
Have requirement for simple, easy to manage and secure web application? Our PHP developers at Infotechner can help you to fulfill business requirement with maintenance support.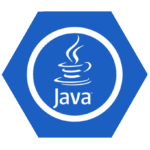 Java
Java has always been popular choice to build complex, platform independent and secure applications. Infotechner takes pride in our expertise for providing such java based solutions.
Angular JS
AngularJS has gained credibility because of Google's backing. Infotechner can help you build robust solutions for faster front-end development using this popular framework.
React JS
Infotechner experts can help you create Dynamic, SEO friendly web applications with added advantage of reusable components having smooth performance in ReactJS.
SpringBoot
Our team can help you to build highly efficient, loosely coupled custom applications by taking advantages of latest web-services and micro-services architecture specific to your solution requirements.